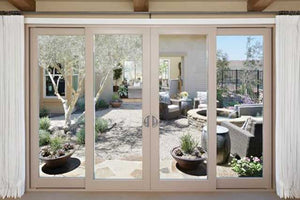 Mirror Silver 1% - Solid 24hr Total Privacy Window Film
Mirror silver 1% window film is the most effective heat and glare reducing reflective window film, unlike other mirror films which work on the theory of light; this metalized film is giving a reflective mirror look on both sides of the glass. As well as decreasing the level of heat, it is also perfect for privacy with a strong mirror finish on both sides; it is giving 24 hour privacy.
Visually mirror silver 1% is the strongest/heaviest mirror we sell; it is very popular for uses in warehouses and stock rooms to obscure the view; often fitted onto glass partitions and shower doors to provide privacy strips.
Mirror silver 1% will help reduce heat buildup and glare reduction by up to 95%, making an instant and visible change in temperature in a room, making your room at home or work place cooler, comfortable and more enjoyable to be in. It also helps lower the amount of UV light coming through the glass by 99%, diminishing the effects of fading.
Once our reflective silver mirror window film is applied, it will give you 24hour privacy as it gives a mirrored finish on the external facing side of the glass.
Our 1% reflective silver mirror window film can be easily DIY installed, all our window films are self-adhesive so no messy glue is needed and will come with full written instructions.                                                                                                                                                                                                                                                                                                                                                                                                                                                                                                                                                                                                                                                                                                                                                                                                                                                                                                                                                                                                                                                                                                   
Available in different widths and lengths

Reduces ultraviolet light by 99%

Reduces glare by 96%

Rejects 91% of solar energy

VLT of 0.5%

Perfect for 24hr privacy
Click here to check out the rest of our mirror window film collection
Click here to check out our window film fitting tools
---
We Also Recommend
---